Design and Build
In CROYDON, BROMLEY, PURLEY, WALLINGTON, SUTTON SURREY, BANSTEAD, EPSOM and the surrounding areas
New in 2023

We are proudly providing professional garden designs, planting schemes and technical drawings. Each of our layout designs is unique and is developed to suit your personal needs, budget, and lifestyle. Our landscape designers are fully qualified, having completed degrees in Garden Design, Architectural Design and History of Art.
DIA Team Gardeners offers a full Design & Build package, involving the following stages:
1. Initial consultation and site visit

The design process begins with a consultation, arranged at a convenient time and date for you. After we listen to you, we'll provide you with ideas on how your garden space can be redesigned to realise its full potential, based on our years of experience. We'll then come back to you with suggestions and cost proposals for the work needed. If you like our ideas and wish to take it further, we move on to stage 2.
2. Site survey and analysis

We'll revisit the site to conduct a topographical survey, analyse the surrounding areas and take soil samples. This is an important step for gaining an understanding of the site conditions.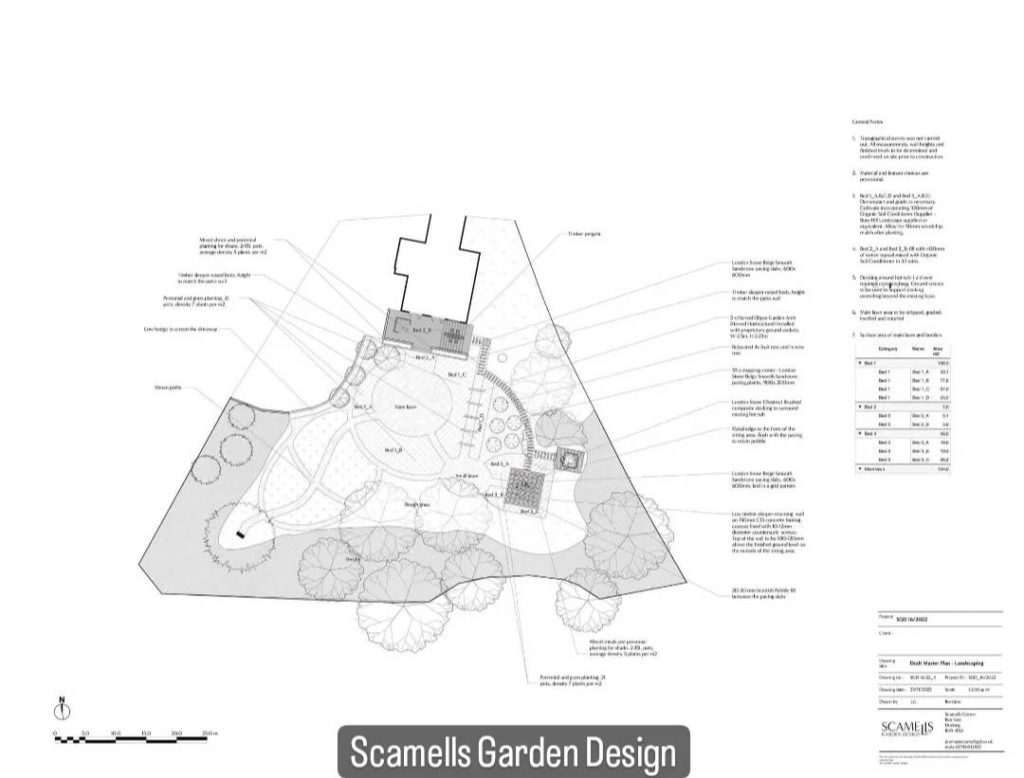 3. Initial concept design

Once we've collected enough information about your landscape after our initial visits, we'll then present you with a series of conceptual layouts including visuals, digital 3D models and mood boards for discussion and consideration. At this stage you will be able to suggest changes and choose from available design options we have proposed to you.
4. Master plan

After clarifying our combined ideas, we'll provide you with a detailed master plan, incorporating the key design features, measurements and materials.
5. Detailed drawings and specifications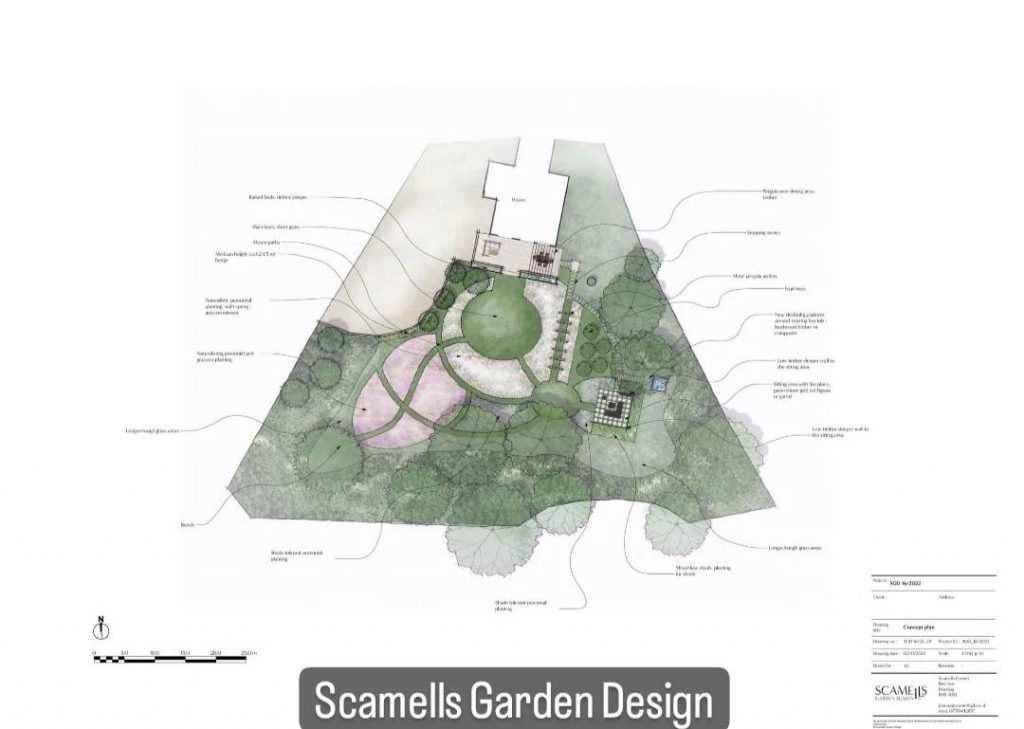 If required, a full set of technical drawings can be produced to assist you in the construction and tender process. These may include setting out plans, construction specifications, lighting, and irrigation plans, etc.
6. Planting schemes and schedules

This stage involves creating a planting plan, including planting installation requirements, planting schedules, planting care recommendations, etc. We can source and supply all your plants from reputable nurseries, organise them and plant them accordingly.

7. Maintenance and advice

Each garden, no matter how big it is, requires some maintenance throughout the year. We offer specialist garden care, advice, and general tidy ups for everyone's needs.